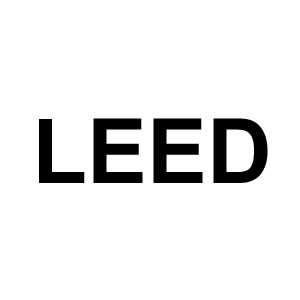 LEED® green building certification program
LEED® green building certification program is a voluntary, consensus-based rating system for buildings designed, constructed and operated for improved environmental and human health

The U.S. Green Building Council (USGBC) is a Washington, D.C.
-based 501(c)(3) nonprofit organization committed to a prosperous and sustainable future for our nation through cost-efficient and energy-saving green buildings. USGBC works toward its mission of market transformation through its LEED green building certification program, robust educational offerings, a nationwide network of chapters and affiliates, the annual Greenbuild International Conference & Expo, and advocacy in support of public policy that encourages and enables green buildings and communities.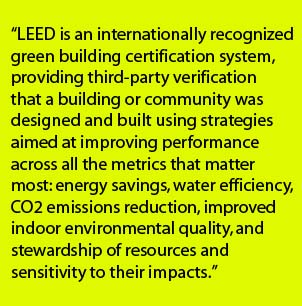 The LEED® green building certification program is a voluntary, consensus-based national rating system for buildings designed, constructed and operated for improved environmental and human health performance. LEED addresses all building types and emphasizes state-of-the- art strategies in five areas: sustainable site development, water savings, energy efficiency, materials and resources selection, and indoor environmental quality.
LEED® green building certification program
KOKOBOARD produces environmentally friendly bio-composite boards for greener production and sustainability. If you are pursuing green building projects under LEED green building certification program, our product may contributes toward satisfying the following credits:
Materials and Resources
Credit

Credit Requiremen
Points
Bio-composite board performance
MR 4.1
Recycled Content: 10%
·         Post-consumer and ½ pre consumer contributes to the total value of the materials
    1
·         All raw-materials manufactured are from recovered agricultural waste and by-products such as rice straw, coco dust, vetiver grass, and husk
MR 4.2
Recycled Content: 20%
·         Post-consumer and ½ pre consumer contributes to the total value of the materials
    2
MR 5.1
Regional materials: 20%
·         Products are extracted, harvested, recovered, and manufactured regionally within the radius of 500 miles
    2
·         Final assembly of products are within the extraction and operation zone (less than 500 miles)
·         Raw materials are recovered within 500 miles radius:
›        Rice straw: within 6 miles
›        Vetiver grass: within 50 miles
›        Husk: within 6 miles
›        Peanut shell: within 500 miles
MR 5.2
Regional materials: 10%
·         Products are extracted, harvested, recovered, and manufactured regionally within the radius of 500 miles
    1
MR 6.0
Rapidly Renewable Materials
    1
·         Since rice straw, vetiver grass, and husk are agricultural wastes, they are renewable raw materials
Indoor Environmental Quality
Credit

Credit requirement

Points

Product performance
EQ 4.4
Low-emitting materials
·         Composite wood and adhesive materials contain no added urea-formaldehyde resins

1

·         All our products are manufactured with issocyanate adhesive and contain no urea-formaldehyde
 *Note: Based on "Leed 2009 For New Constructions and Major Renovations Rating System" publication 
**Note: Products are not reviewed or certified under LEED. LEED credit requirements cover the performance of materials in aggregate, not the performance of individual products or brands. For more information on LEED, visit www.usgbc.org/leed
[/vc_column_text][/vc_column][/vc_row]