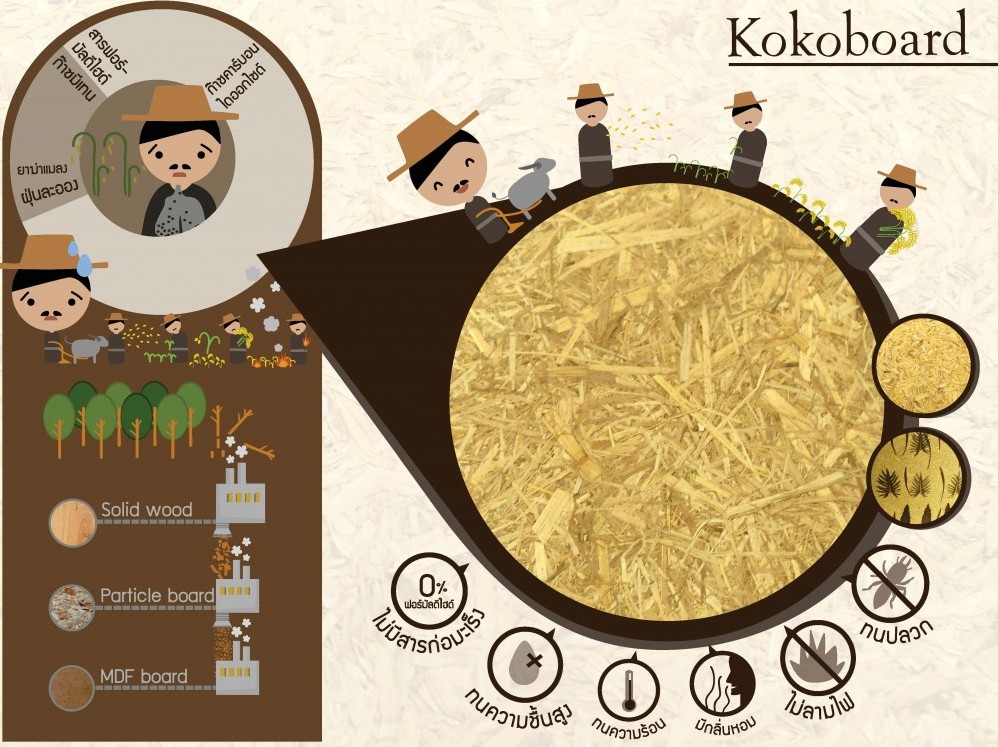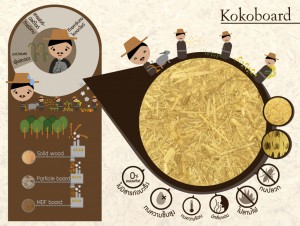 Kokoboard's boards are developed from Thai know-how ,and kokoboard meet the very  high international standards as "Super E-0, Moisture resistant, termite resistant, Flame retardant" with its' natural properties by no other chemicals add-in.  Kokoboard is truly 100% natural eco-boards.
:-  Materials are from local area in Thailand as "Rice straw, Rice husk, Peanut shell, Vetiver grass, Coco dust and more from our nature environment while healing Thailand deforestation situation. (Everyone can support)
:-  Kokoboard manufacturing in Thailand, customers be participated in less the value of import and raise Thailand domestic trade volumes.
:- Less carbon footprint from oversea shipping that encourage and gain more LEEDS scores.
Better Living with Kokoboard, The Environmentally Material