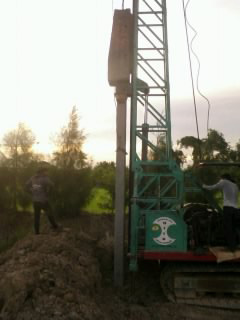 2013, Kokoboard is at the key step to the next phase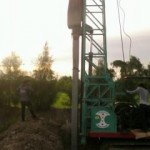 Thank you private sector (angle fund) to buy a land for us with no interest, Stitching Energo from Netherland (grant) and Very50 from Japan (angel fund), those who play important roles with Kokoboard's step-up stage.
2013, Kokoboard is at the key step to the next phase of build our own plant and develop the start-up production plant of bio-panel board (rice straw board) from manually controlled to semi-automatically controlled. This is a necessary process to cut down the cost and have the ability to better compete in the market. Also this process will be the gate to train how to make rice straw board in smaller size to local communities in Thailand and South East Asia. As we realize that agricultural wastes are in community which mainly burn off to the air after harvest, then to support them with know how making rice straw board and run social business for rice straw board would creat a new local economic system to sustain community. Moreover, this project will cool the world because greenhouse gas from agricultural sector would reduce enormously, altogether trees would be save from not being used as raw material in particle board with charming unique texture, color and fragrance, and with better properties of flame retardant, moisture resistand, termite resistant with non-chemical add in. Especially this bio-panel board is free formaldehyde (Super E0) and benefit for interior material as walling, ceiling, flooring and furniture making.
Currently, we are about 40% of building our own plant instead of rental one, so more grant, funding sources are required. If you would like to be part of this please contact info@kokoboard.com
or  call (6680)-559 4446